Simple and compact optical system
The remarkably short working distance (L) of SLP, which is only a few mm, allows a significant reduction in the overall size of the system.
In addition, since SLP forms an erect 1:1 image, the lens plate does not require any other lenses or mirrors in the system, unlike ordinary lenses. With this feature, SLP produces a very simple and competitively-priced optical system.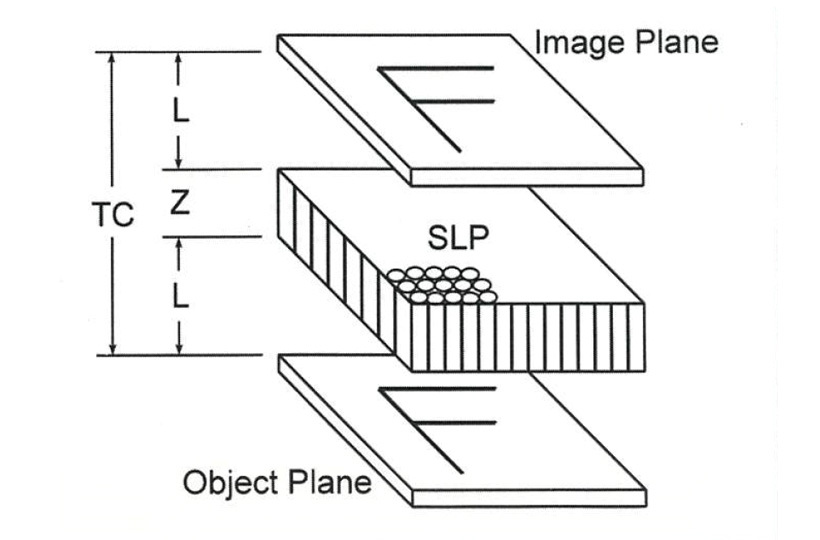 Schematic diagram of SLP